A week ago I was having a conversation with a friend, and he brought up a concept called the Triangle of Influence.
The idea here is to target all the influencers for a buying decision in a single account so they can sway each other on the need to buy this product.
This concept made me reach out to a bunch of sales reps and ask them how many contacts do they target per account and I was astounded to hear that most reps only do an average of 3-5 touch points even though those reps know that more touch points the better and they target only one contact per account.
Which makes me question why studies are even done. Seems even if people read them they don't listen to them.
But after speaking with many sales managers and directors I discovered…
When you're reaching out to a company it's important to target multiple contacts within that account.
According to Harvard Business Review, the number of people involved in B2B solutions purchases has climbed from an average of 5.4 to 6.8.
One thing to do is to identify key personas within the organization. The personas you want to target fall in line with the triangle of influence.
The Three key Personas
1.The user
This is often times an individual contributor and is critical to engage and educate in regards to the value your product/service can offer
2. The implementer
Most implementors start at the mid-management level and are critical to get discussions started
3. The financier
This individual resides above the power line and is typically director level or above. No deal gets done without this persona involved.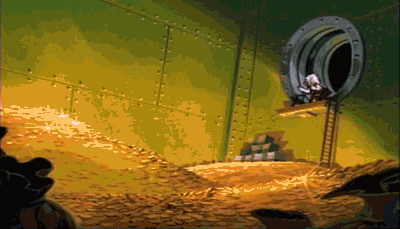 Not knowing the internal workings of your prospective account and not having an org chart can make this challenging. Another factor is that there are multiple ways to prospect.
You could take the initial Salesforce approach and target C-level executives or start with an individual contributor as an internal champion to leverage your solution. This is known as top down and bottom up.
It's important to go wide, and establish multiple contacts at an account because it allows you to understand the pain points of the different personas allows you to tailor your value prop and enlist champions at multiple levels of the organization.
Here is Jeremy sharing his story about this lesson:
No deal should go through a single thread. To increase probabilities you need to get all stakeholders, so having all involved increases your probability.
"Reaching out to multiple contacts is crucial for a successful account-based approach. Starting with 2-3 contacts at a time is sufficient. Here's why this works:
1) Oftentimes we see a VP or Director is either unresponsive or is not interested, but the C-level contact wants a meeting
2) Your emails and calls may not be getting through to a contact because of an email spam filter or their admin is screening their voicemails and calls
3) If you are personalized in your approach, it'll get people within the company talking about you. When 2-3 people want to be on the first call, it's usually a really hot prospect."
- Jason Bay (Co-Founder for Blissful Prospecting)
What this basically sums up to is:
Now a lot of people tend to think that getting through one party can work. However it's important to go through at least 2-3 contacts. Usually the VP or director is not interested. They have a lot to worry about and can be unresponsive, but the C-level contact might want a meeting.
There might be times your emails and calls simply might not be getting through because spam filters or an admin is screening voicemails and calls. However if you are personalized in your approach it'll get people within the company to talk to you. When you have two, even three people involved it's likely you have a good prospect.