Do The Right Thing
Google's "Do The Right Thing" has been swimming in my head for a while. My entire life I have been just frolicking through the meadows without thinking much about my social responsibility. As I move forward in life, I am starting to see that I need to do more not just for the people around me, but for this world I am inhabiting.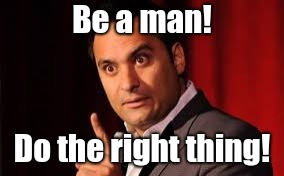 Now I realize I am not Jean Claude Van Damme or Arnold Schwarzenegger or Miley Cyrus, but I do believe that I can create some impact, and I don't think it's crazy to think if I start doing the right thing then maybe this will inspire others. I mean I was the one that started the head nod craze.
I use to do it in 5th grade when everyone waved at me, and then 2 years of persistence everyone started to do it. It's upsetting I never got the credit I deserved. I mean it really wasn't about the accolades, but a footnote would have been nice.
But with this same mentality I started to research about fundamental changes I can make to create an impact. Then I had a conversation with Justin Welsh the SVP of PatientPop and he showed me how Generation Z is changing the way we hire. It was initially all about the incentive of money, but that is now changing to the incentive of creating an impact attached with money.
The appeal of a moral backbone becomes very clear as soon as you have a conversation with anyone under the age of 28. I was having a conversation with a 22 year old recent college grad about where she planned to work. She had just graduated from college with a good GPA and decent work experiences.
She had completed a number of interviews and had a couple of job offers she was considering. Its important to note that she was very well accomplished for someone her age. She had won a number of business case competitions and was running a burgeoning blog site on the site. The university she was graduating from can also be considered quite prestigious. She was also a joy to be around which is never a bad quality to have in the workplace. Basically, lots of companies are seeking out hardworking young talent, and by most people's measures Sarah fit the bill. It is interesting to note, on the flip side, what she was looking for from the companies who were looking to hire her.
A Whole New World
So we are looking at a new world that is transforming. Then I realized the way the world is shifting has created an impact with everyone. Social awareness is higher than ever and now we are forcing and pushing companies to get involved.
Organizations cannot survive unless they are making an actual difference within our world or supporting an organization. I remember 2 years ago Uber took a huge backlash where drivers started to protest them for being greedy. 9 Years ago BP got in trouble for their oil spill and the damage they created to the earth, and the nearby wildlife. Oil and plastic industries are both in a lot of trouble for the issues they are creating for our environments.
Yet on the opposite side, organizations like Lyft and Dove both started to create a more socially aware campaigns and they started to see a giant boost with their sales for their products. Tell me you didn't choke up when you saw that little duck being helped by Dove. The baby duck was all like quack quack quack, just harp strings for your heart.
Side Effects
The only side effect I am seeing from this shift is that a lot of organizations seem to be doing good for the sake of doing good or to get back their good graces.
For example Amazon came out with Amazon Smile in 2013 which was an awesome campaign, but ever since I saw this on my Netflix:
Amazon has been reminding me of all their good work for all the causes around the world. Which is bittersweet.
On the one hand, the more I use Amazon Smile the more I'm helping the world to some level, but the more I use them the more I am supporting their negligence with their employees. Then again, if I don't use it my life completely changes from a comfort point of view. It's your classic catch 22.
This is something we need to be more aware of as a culture, to not just give in to organizations because of the impact to our own lives.
Most importantly the one aspect that really caught my attention was the fact that the companies that were more socially aware we the ones that were more profitable and attracted the best talent.
Henry Ford proved this by essentially creating the 40 hour work week, he also doubled his workers pay. This basically helped him tip the scales and he was able to attract the best talent around the country.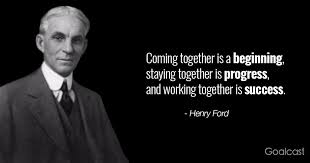 But this is true organizations that take a socially aware interest usually wind up having greater success compared to the alternative. As long as they are true to their cause. Engage for good highlights:
65% of consumers

are influenced to buy a brand, product or service by the words, actions, values and beliefs of a company's employees—not just the CEO or marketing spokesperson.

82% of tech professionals

have a favorable opinion of CEO activists.
How Do I Get Involved?
So what are some ways you can take measures to become a more socially aware organization?
You can internally start trying to figure out ways to help make the jobs your employees are doing are more enjoyable. I also am not referring to gimmicks such as gaming rooms and massage rooms. I am referring to taking an interest in each of your employees' lives and helping them succeed at their job.
For example, Ryan O'Hara, my boss and "best" friend, knows I love to do stand-up comedy so he's constantly joking around with me. By doing this he is creating involvement in all types of comedic videos and more importantly sits down with me to talk about comedy and things he sees from an audience perspective as well as a marketers perspective. Not only that he tries to make sure every moment of me working with LeadIQ is enjoyable and I am doing tasks that I really want to do that will create an impact for our team.
Another way to create impact is by looking at your mission for you organization and what problem you are trying to solve and then find organizations who are creating impact within the same hemisphere.
The main thing I would like to point out is when hiring, find candidates who absolutely believe in your mission. Then make sure your team is working on projects that have them actually create an impact not only for the organization, but the cause you are solving.