Being away from people, social distancing, quarantining...this is all such a hard adjustment. What I would do to have a real human interaction right now instead of connecting with you virtually.
So, in light of this whole pandemic, I wanted to talk about how you can prospect in a climate like this. It seems like everyone thinks prospecting during the Coronavirus pandemic is really scary and full of unknowns.
A few weeks ago Ryan O'Hara did a webinar with Derek Grant and John Barrows which was supposed to have been focused on how to be an effective sales coach, and yet it took a turn. No one knows how to tackle any of this right now, especially in the sales world.
I'm going to tell you how we've been handling it, and maybe you can learn a thing or two.
If you've seen any of the content that Ryan makes online, he always tells people that there's three stages of conversation.
Stage 1
The first stage is current events, small talk, "How's the weather over there? How about that sports game?", you get the idea.
Stage 2
The second stage is common interest, things that you and the other person have in common. You have a child, I have a child. I like the Patriots, you like the Patriots. [We'll miss you, Tom Brady].
Stage 3
And then there's stage three, feelings. We are in a situation right now where showing and sharing empathy is essential. We are all feeling scared. We are all feeling uncertain about where things are going.
The most important thing to remember is that we all have and will get through this. As many people have been saying, TogetherApart.
Here's Ryan's post that talks about the three stages more specifically.
In the current situation, if you're prospecting someone and you think that their business is not heavily impacted, they're able to continue doing work just remotely, then I'd say it's okay to prospect them. And you can do that by reading about how they're handling stuff and with what they've been posting online. Find out what the hell is going on in their current company's situation.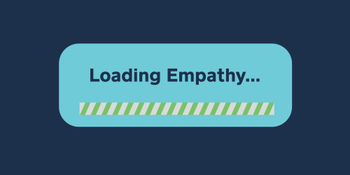 Here's an example:
If I'm selling to a travel application company right now, I'm probably not writing them a cold email, probably not cold calling them. They're probably just trying to figure out how they're going to get through this. It's a really hard situation.
We've got to use some common sense and think what's the cause-and-effect chain of reaching out to X person at this time? Probably best not to be prospecting someone in this industry.
Example 2:
If you sell into a normal group of people that aren't heavily being impacted, they can normally work remotely, I'd say it's okay to resume business with them. We've seen a lot of cold emails from people that say stuff like, "Hope your family's healthy" or "Hope your family's safe". This is a decent approach, It's kind of like starting an email with "Hope you're well" which is a little fluffy, but it's okay.
Here's what we would do instead. When you get on a cold call with someone, instead of hoping that their family's well and then jumping right into a pitch, I would simply just ask them how they're holding up. "Hey, how are you holding up with all this stuff? How's adjusting to working remotely?".
I don't know about you, but in the conversations that I've had with people, they're expressing that they miss the human connection that they had when we were all allowed to be at our offices. We're all going through the same thing.
It's no secret that people are craving human connection, so make an actual human connection. Get to stage three in that conversation. Ask them how they're feeling and then don't hold back. Tell them how you're feeling. If you're feeling uncertain about things, tell them that. Let's be vulnerable with each other. Let's be honest, and we can have good things happen from those conversations. You can transition to business afterward.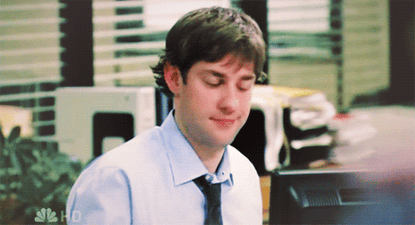 Here are some good articles on how to keep business moving:
Mark Cuban: Coping with Crisis
Business Insider: How to cope with feeling stressed and overwhelmed while working at home, according to Google's in-house productivity expert
Gong: How to Secure Budget in the Age of Covid-19
Let's all be empathetic with one another. Hopefully, this time of social distancing and quarantining will be over before we know it. But until then, adjusting to this new way of business, this new way of life, is crucial. Stay safe everyone!