Creating and nurturing a small business is no easy feat and whoever is at the helm has to deal with a million things. As someone who works in both start-ups and comedy I know the hustle all too well. A small business is someone's baby and it's their job to help make sure it's healthy and growing, regardless if they have 20 employees working for them or in most case 3 employees. Most of the burden of running their business falls on the owners.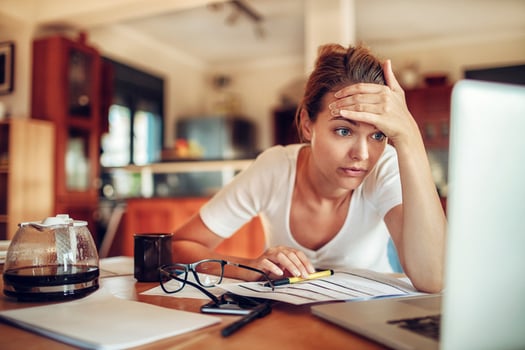 So it makes sense as sales reps when we cold call a potential prospect who runs a small business they seem a bit agitated. They have millions of things to do and the last thing they care to hear is 7 hours of you talking and wasting their time.
I remember at Yext, I would call a business owners and they would be excited for the call and then when they hear my voice and that I'm calling from Yext it was as if they were hearing from the debt collectors.
They hated my voice, because they knew that I'm calling to get their money and in most cases when sales reps call that's all their concerned with.
The biggest issue we are having in today's world is that the sales reps that actually care, such as myself, are getting lumped in with those that just wanted to sell a product or service because it is going to help themselves.

You want small business owners to feel like you're there for them. But how do we bridge the gap between client and customer? How can we truly show business owners we are here for them? Using my experiences and after speaking with many b2b sales experts, here is what I have.
ROI Discussion
You can't have any of the flashy stuff without the nitty gritty. Highlighting how your product will affect their ROI can make or break a sale.
These business owners are basically taking a lot of risks, by risking all their time, energy and money into their business. So you need to demonstrate what you can bring to the table and how it can help improve their ROI specifically.
When investing and running a business, everyone has to make the right decisions.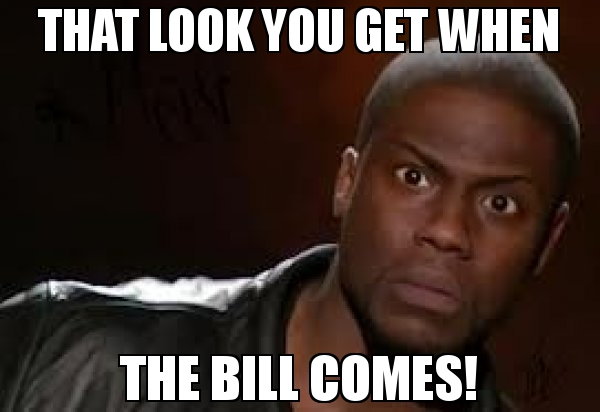 People forget that there's a price to everything. Lay out all the costs in front of them and prove that they should care about this.
You, out of every other salesmen knows how to help grow this business. Show how you're going to improve their rates and increase productivity. Don't be afraid to lay out the facts, they'll appreciate the bluntness and will be easier to work with.
Pikachu I choose you
The issue I see a lot in sales is sales reps are targeting everyone with their product, but not everyone will benefit from your product.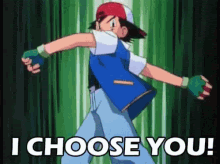 As a kid I used to watch Pokemon and I remember watching every battle Ash Ketchum had and as he grew as a trainer the better he got at battling other Pokemon masters. But it wasn't that he was doing anything drastically different, it was the fact he understood his Pokemon more and knew their strengths and weaknesses and realized when to use which Pokemon.
The same is to be said in sales, you can't just push your product in front of everyone that you believe could fit the bill, you need to research and make sure that the people you are targeting are having issues that can be solved with your solution and to do this you need to do your own investigating. The more you understand their business the more you will likely succeed.
When I produce a comedy show, I make sure that the audience members I attract to the show would be fans of the theme I chose. I only want to target audience who I know will enjoy the show because it relates to them or their causes or whatever it may be, I also build the line up in a way where each comedian is able to relate to the crowd in their own unique way. Small business owners can feel lost and they have a lot on their plate. Design plans and products that can help address the big picture. Convenience and accessibility is key.
Nail Down Your Ideal Client Profiles
"The most important part of any prospecting campaign is to nail down your Ideal Client Profiles and personas. A VP of Sales at a small business with then less than 100 employees has a completely different job than a VP of Sales at a 1,000 person company. "
Jason Bay (Co-Founder Blissful Prospecting)
A lot of salesmen get caught up in how we interact with our clients. How do we email them? What do we say? Blissful Prospecting has devised a strategy to make every interaction run smoother than asking your high school crush out to prom. R.E.P.L.Y.
Results- Show your clients that the product you are selling will give the same success that other companies have given you.
Empathy- You've heard the old sales adage, "People buy based off of emotion and justify with logic." We tend to focus most on the logical part of the sale, and give little attention to the emotional part. Do customer interviews to figure out the language small business owners use to describe their challenges. Use that language in your outreach.
Personalization- Personalization. Prospects are smart. They get automated messages every day and can spot them from a mile away. If you're not going to personalize your approach to every prospect, don't bother sending an email or making a cold call.
Laser-focus. Keep your outreach short and sweet. Voicemails under 30 seconds. Emails under 120 words or 3-5 sentences.
You. Small business owners don't want to be Alfred. They want to be Batman. Make sure you're positioning your product/service in a way that makes the prospect the hero.
Understand That They Operate Differently
"Small business owners would love to have a three-year and five-year plan, but the reality is we often have a one-week plan and it's a rough draft."
John Jantsch (DuctTape Marketing)
Small business owners have a lot on their plate but just because there are issues does not mean nothing can be solved. Give your clients a solution to what they have to deal with today. This will help them focus on bigger plans and the conversations you want to have. Lay it out on the table but take into account how they're feeling.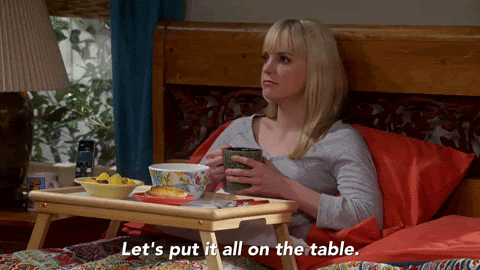 When I'm hosting a show it's important to know that every comic on the lineup works slightly differently. Some like it when you bring them right up while others want you to do a joke in between. There are comics who want a one-minute-light and others that want a two-minute-light. Ask your clients what they want to accomplish today while guiding them through your agenda.
Remind Them You Got This
Your job is to help them grow as a business so they run with efficiency and grace. Assuring a small business owner goes a long way. They need a sense of security. If you can capitalize on an assurance that there will be consistency and growth they will be easier to work with.
When I first started my show the bar I was working with was skeptical. The comics I booked didn't buy anything and business was already low as it was. I told him to give me a month. I promoted the show on the streets through flyers and social media. I built an email list and eventually had a crowd that always came to my next show.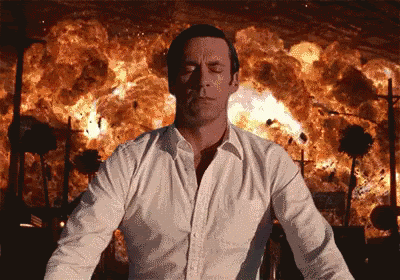 Thing is, it would not have happened if I didn't convince the owner that this was going to be worth it. Small business owners like to feel safe and some don't take enough risks. You can help them find security in new ventures.
Build Those Relationships
This is probably the most important thing from this list and it goes a long way. You know what's better than making a sale? Making a sale that keeps coming back.
Entrepreneur Vadmin Revzin said "With small businesses you have to take the opportunity to build relationships with people at every level, because the decision to invest in something that can help the business is often spearheaded by internal influencers that are close to the owner." he cannot be more right.
Part of selling to small businesses is creating a relationship that keeps on giving. The last thing you want to be is just another guy. This business owner needs you. Make them know that you're reliable. Don't be afraid to go out with them to a game or grab a drink.
There's a human element to business people tend to forget. These business owners are not customers and you aren't another tool they will use. The closer you are to your client the easier the discussions are. They're more likely to cooperate and will take the time to understand what you're trying to accomplish.
Often times people in comedy get booked on a show, but they only get booked once. What helps determine a comic in the scene is their ability to find consistency in an industry that is freelance. I find the best way to do this is to build genuine relationships with my peers.
These people see me four to five hours a day. It's important that you aren't the weird guy in the corner waiting for your spot. The people who get far are the ones who support the scene the way they'd like to be supported. Being a genuine person with your clients will help both of you reach your objective.
You are coming from larger organizations with the resources and tools that they need to make their life's work grow. Now although it seems like fish in a barrel it's important to not underestimate the small business owner.
They've done a lot to get to where they were. Some will be more skeptical and others may be aimless but that doesn't mean they are a lost cause. Never be mad at a sale that is not yet made. Invest your time into their business the way they do. Both parties have a common goal and you can help them accomplish it. Lay the cards out on the table and remind the owner that it's their house.