It's very disheartening to know you're just another number. Every morning I wake up to see emails saying "Rishi new SDR position" or "Rishi Please Work For Us...We Need You". All these emails are all the same and every time I see the same subject line my first thought is "of course you want me" and then I look at the email and feel miserable.
This is exactly the same feeling I had when I was a Senior in High School. I was the MVP of the Cross Country team, top 5 in my county, and helped my team move to groups. After all that my coach came up to me with letters from colleges, I was so excited this was my moment to be recruited to a D1 or D2 school and continue to dominate.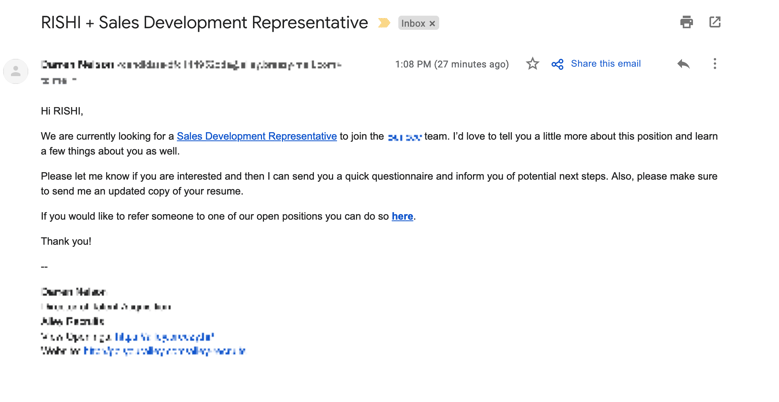 But the letters were all from D3 schools who titled each of their letters as "Dear Recipient…." I was so hurt, not even the afterthought teams thought of having me. I was an afterthoughts afterthought. But then I ran a 4:34 mile and I finally got a letter from Rutgers stating "Dear Mr. Marther …."
These companies don't really want me, I'm just another number to them. They send out like a million templated emails and then wait for the responses. It's annoying to see that none of the emails showed me why I would be a valuable candidate for their company, or any reason why they are looking at me.
So unless I am super desperate for a job, I automatically dismiss this whole process and it also makes me question the way they operate. Also how can you hire the right candidates when you just do random email blasts?
Just like these recruiters, sales reps have a habit of doing the exact same thing. When you reach out to people for cold emailing here are a few tips that can help you.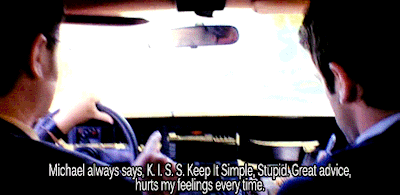 6 Tips to Design Cold Emails that get Responses
Keep your emails short and straight to the point.
Focus on a singular message per email.
RESEARCH YOUR PROSPECTS
When you're writing remember to answer for them:

  Why are you contacting me? 
  How am I special to you? 
  Who are you? 
  What do you want me to do?

Have a clear call to action.
Time is the most valuable asset a person can spend.
Following these tips is way better than looking for the best cold email template.
Before I begin my cold email, I need to understand who exactly am I emailing. Think Batman, he keeps detailed notes on everyone he encounters from villains to colleagues. He basically makes sure he has as much information as he can ascertain to be able to create greater chances for him to be successful in battle.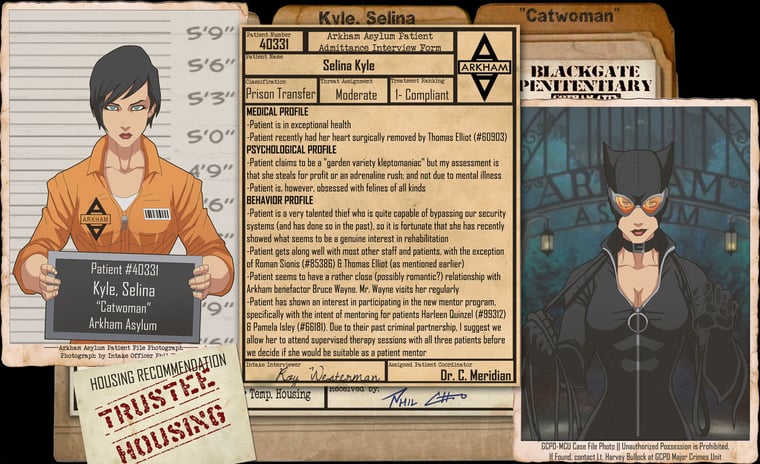 The same is said here, if you want a response you will need to let go off the template emails and start to personalize your outreach.
So, my job initially is to find out as much intel as I can. So I scroll through everything I can find his twitter feeds, LinkedIn posts he wrote, see if there are any videos of him speaking at conferences, are there any blog articles.
You don't want to spend too much time researching. Try and get in the pattern of looking for the same 4-5 things with each prospect.
Some examples could be:
Where did they work? Do you have any stories for places they've been in their career?
Do they know anyone that you know?
Are they active on social media? Do you share or have any opinions you could bring up in your prospecting.
Have they been featured in any content on the web?
Do they mention using any tools or software that you are familiar with?
Is there any personal information about their taste in movies, music, tv shows, books, etc.
Notice that you shouldn't lead with stuff about their company. Company information is ok to bring up as a last resort, OR if someone is only sharing company content. Remember not everyone loves their job or drinks the company Kool Aid.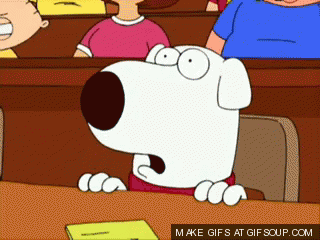 Now that we've done this, let's go through 3 real examples of researching your prospects, and turning that researching into a cold email.
So let's jump in.
Example 1: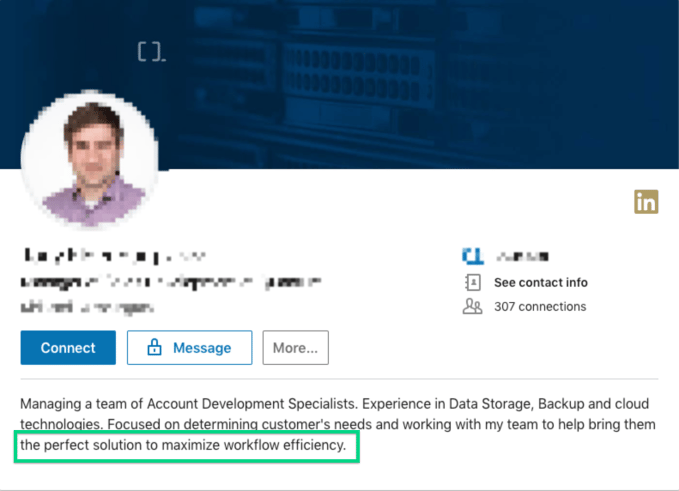 All the while looking for triggers to see where we can fit into the equation.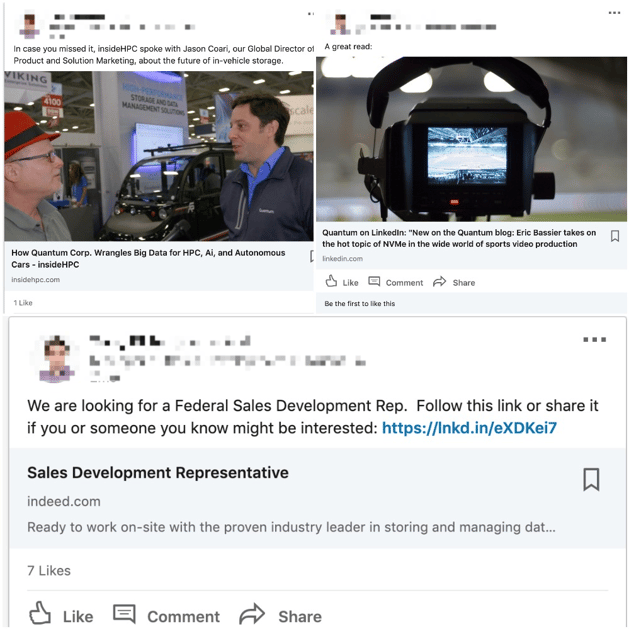 After digging for about 3 minutes, there are a few notes we can gain from this specific individual:
He is highly immersed with the company culture. A great ambassador for his organization. (Meaning research everything you can about the organization)
He is looking to hire more SDRs.
He is all about maximizing workflow efficiency.
They just on boarded new technologies such as Outreach.
Using this information I can now create a personalized email. Since I want to make this a quick message I will focus my first email on maximizing workflow efficiency.
______________________________________
Subject Line: Self driving car data insanity
Email:
Hey *,
I was watching one of your videos from inside HPC and you guys mentioned that the self driving cars bring in about 2 tb of data every hour. That's crazy.
Speaking of bringing in data… wanted to see if we could talk for 12.254 minutes exactly and see if we could help you guys with speeding up your team's workflow prospecting?
We usually can help cut down 6 hours a week of needless data entry and give reps really solid contact data. What are your thoughts on talking?
Rishi
P.S. If you guys are building our Knightrider type car, can I be the voice? I sound very similar to Aziz Ansari.
______________________________________
So that is one example email I would send out, a few things about this email:
It's not your average boring email, it actually has a personality. Something that has gone missing when I read business emails.

My call to action was getting him on the phone, I am not trying to sell through an email. I want him to get on a phone call with me so we can discuss solutions for his issues.

I wanted them to know I've done my research, so when they jump on a call with me I will not be wasting their time.
After the cold email, I would do a cold call with the same message about work flow maximization and try to connect with him in some way.
Then I wait for a reply. If in the next two days I don't get any reply I will reach back out with my second message, this time will surround the idea of helping them find a suitable SDR for the position they were hiring for.
Rain Sales Training has stated "According to our Top Performance in Sales Prospecting research, it takes an average of 8 touches to get an initial meeting (or other conversion) with a new prospect."
So at minimum we will have around 8 touch points and every email you send needs to be a different type of message that hits on a specific trigger.
Example 2: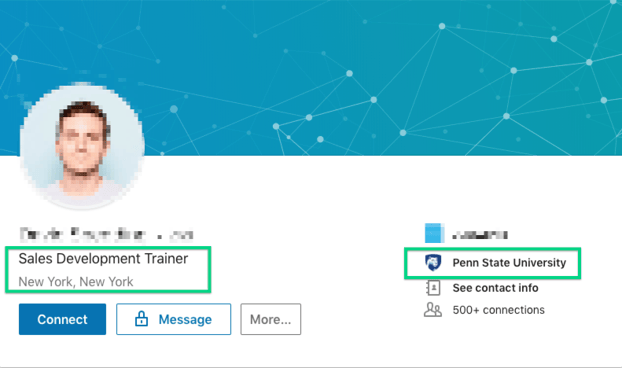 After looking through this individuals profile, I see a few things he went to Penn State University, he is a Sales Development Trainer and he lives in NYC.
So I can utilize all three, after digging I also discovered his organization was also named #2 fastest growing organization in America and they utilize tools like with SalesLoft, SalesForce, LinkedIn, etc.
Finally, one last detail was currently they are using our competitor. This I can highlight in the next email, if there isn't a response to this email.
So with all this information my first email will target him as a Sales Trainer and the fact they use SalesLoft.
______________________________________
Subject Line: Training your Jedi
Email:
Hey ****,
I see you've worked your way up from an SDR to now training all the SDRs over at Justworks.
Your team is growing like crazy too. You must be preparing your reps for something big: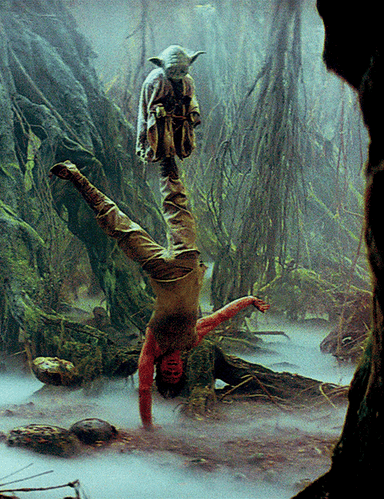 We've been helping Sales Development Leaders who are focused on making sure their reps hit quota and new hires ramp quickly, implement our simple and more efficient workflow along with integrations with their current sales tools, to eliminate bottlenecks that keep reps from their most important selling tasks.
What are your thoughts on taking a look to see how we can help your crew advance in the way of the Jedi.... I mean prospecting?
Thanks,
Rishi Mathur
______________________________________
Example 3: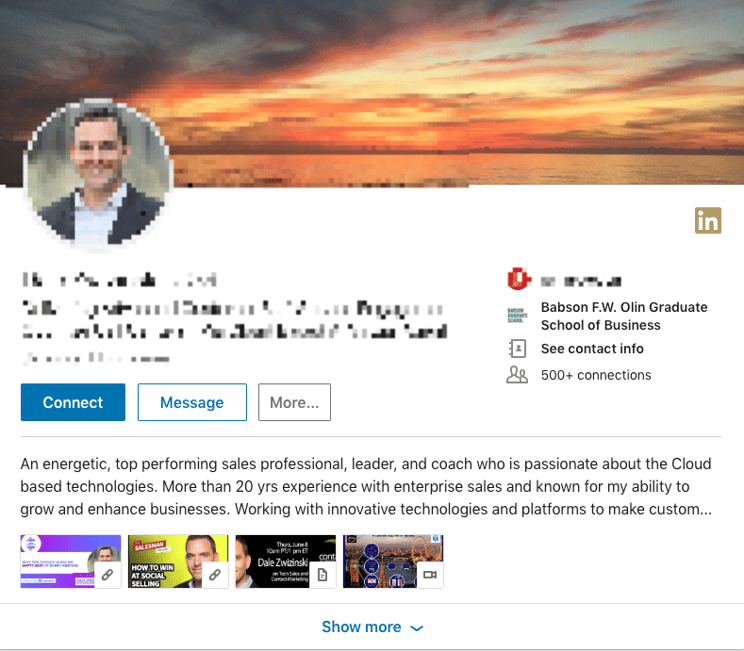 So this specific individual as you can see has a lot of content one of which really stuck out to me, he did a podcast and a post where he discussed the art of social selling.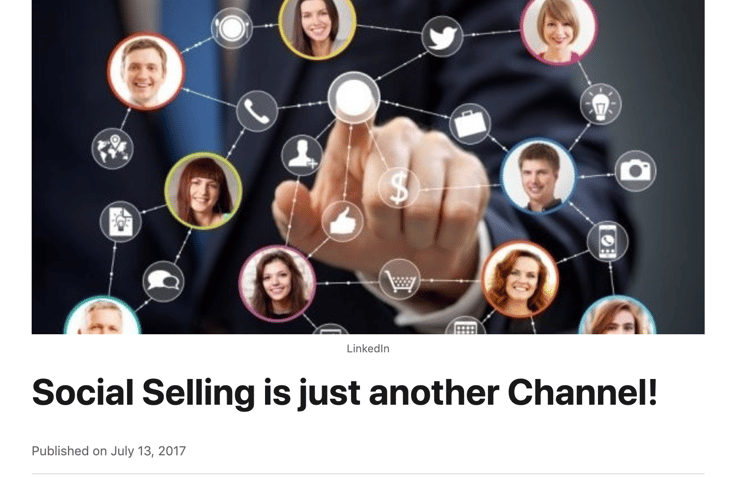 After listening to that podcast there were a lot of great take aways, but one stuck out to me was he mentioned how our LinkedIn profiles need to be geared not to potential hires, but to potential buyers. Your LinkedIn profile shouldn't be looked at your resume, but as a business card and instead of saying "crushed my quota" post in your value you provide.
So I know one major thing about this individual he is very into utilizing all types of channels properly to make your sale. Also, he is very into personalization and making sure you provide value.
So my email will be geared toward his talk here.
______________________________________
Subject Line: Your Episode of The Salesman Podcast Is Amazing
Email:
Hey *,
Your advice on social selling was amazing, I just had a couple quick questions which I summed in this dumb video, hope you enjoy.
Check out this video: https://share.vidyard.com/watch/mST8KM2H5f7H4DCMmoFsw7?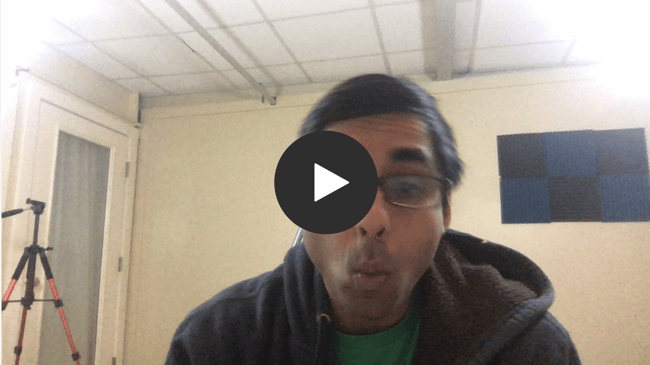 If you have time would love to jump on a 12 minute call with you discussing how our tool can help your reps prospect faster.
Look forward to hearing back.
Rishi Mathur
P.S. If you want to go to a T-Swift concert with me let me know. Looking for a friend.
______________________________________
Conclusion:
So as you can see here there are many different styles I took to engaging with a customer in a cold email, you don't need to just do a generic "I'm a businessman" type email.
You can create new and creative ways of engaging with a potential client.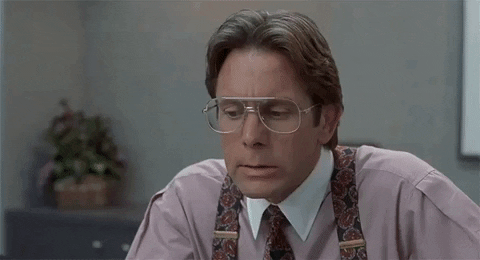 The most important factor is that you need to do your research and integrate tools that will allow you to be faster with your prospecting. Fianlly, make sure each email is about a singular point and a strong CTA.
Oh...one last note... remember to have fun and showcase your personality.