Today brand archetyping strikes again! I've written and proved out how the biggest brands in the world take advantage of brand archetyping to make people love them. Harley Davidson reaches out to our desire to break the rules. Muhammed Ali appeals to our desire to be the best.
Well...guess what! Something I mentioned last fall has come to full fruition. Last week, something happened that has brought one of my theories to full fruition. Taylor Swift strikes again!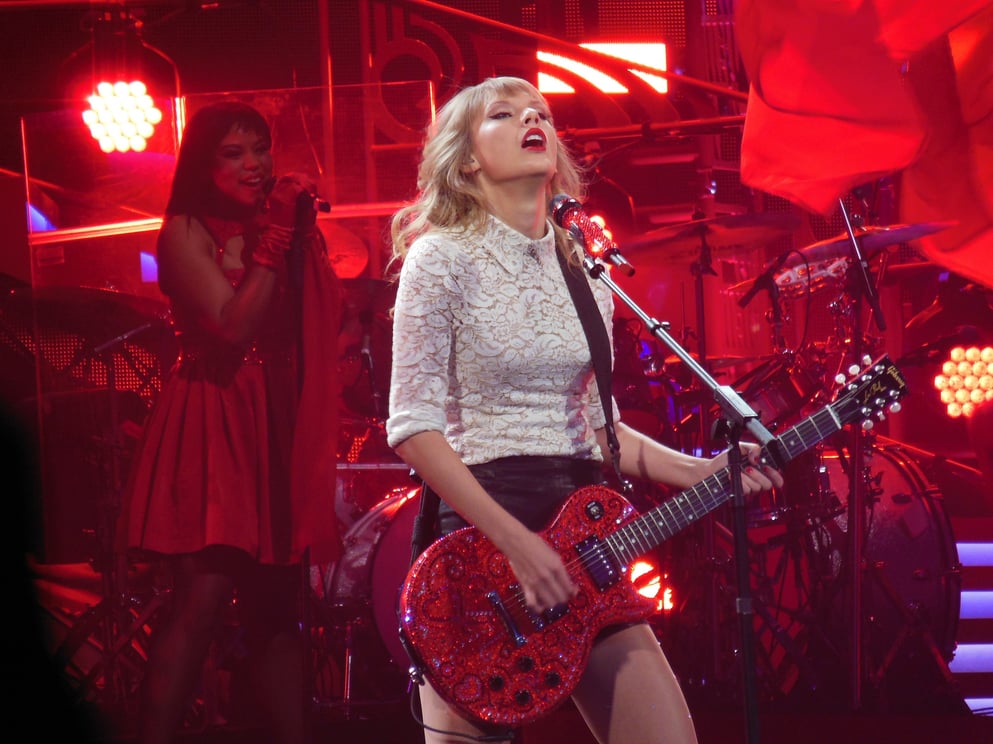 To recap, last September, I wrote about brand archetypes, and explained why your whole sales team should be branding themselves individually picking a brand archetype. These were the 12 archetypes your team could pick from as a reminder.
Picking a brand archetype is quintessential for social selling.If you are branding yourself online, it'll becomes easier for your team to prospect outside the CRM, and work off the engagements that interact with your post. This creates inbound leads for your outbound reps to convert into opportunities.
When I was proving this model to you all last fall, I wrote a post about how a 31 year old man could possible love Taylor Swift's music. That 31 year old man was me.
In the post, I explained how Taylor Swift is "lover" brand archetype. Long story short, Taylor Swift strategically shows love for her fans, and intimacy in the way that she brands herself to make people feel close with her. As a result she's one of the biggest musical acts of this century.
Guess what happened last week?
No...I didn't meet Taylor Swift. But she did announce a new album coming out in August. What you think the new album is called? Be done ben!!!
Lover, album out August 23. Cover shot by the artistic genius that is @valheria123 💗 Pre-add, pre-save, pre-order (all the pre stuff you feel like doing) Can't wait for you to hear this. https://t.co/SGjcCUYZdM pic.twitter.com/IPy54raQUF

— Taylor Swift (@taylorswift13) June 13, 2019
Yes! I'm being serious! Her new album is literally called the brand archetype I talked about last fall! We were one year ahead of the curve.
I'm sorry, but this is really cool. That is all.
If you want to learn more about brand archetypes, check out this webinar we did on the topic.