I look at that movie as the symbol of what it takes to be a great sales rep. So I took those attributes and went back out into the world of sales again and behold using the ideologies that was presented in the movie I got a job as a sales rep.
I just understood that everyone was looking for the same dumb answers when hiring, so to questions like why would you make a good sales rep?
I would answer with "I am competitive...Oh boy I am the most competitive person you ever met, you remember the Michael Jordan flu game well I'm more competitive than that."
Or I would say "I'm driven by money...money, money, money… love those dead presidents. its all about the benjamins am I right"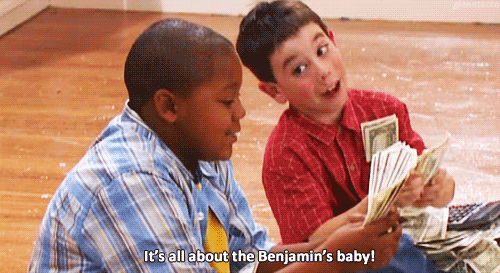 Utilizing phrases like that companies started to take an interest in me. It wasn't till down the road these ideologies I was emulating were not the right ideologies they were the classic "Bro-Salesman" type of methodology that would ultimately lead to making sales reps look terrible.
So what do you do as a new sales rep, if you're looking to learn how to become a better sales and learn how to develop skills that will ultimately make you look like a star.
LinkedIn please help me out:
I took this same question to LinkedIn: "What are some great recommendations for sales movies that can help new sales reps learn how to develop into upstanding citizens?"
After posting this questions and receiving answers, I took it upon myself during the weekend to watch the movies that were posted to see what I took from it that could help me reset my mindset and help me in my pursuit of selling. Below I listed:
The top 5 movies to watch to make you a better sales rep:
1. Tommy Boy:
Story: After his father dies, dimwitted Tommy Callahan inherits a near-bankrupt automobile parts factory in Sandusky, Ohio. Tommy's sentimental attachment to his father's employees spurs him to make one last-ditch effort to find someone who will buy their products.
Take Away: Be truest self, "Tommy want wingy" is the most classic scene in movie history, but for a sales rep it's the moment when we realize we can't emulate anyone to make our sales. The customer will smell inauthenticity and dishonesty. Sales is all about being your truest self and believing in what you sell.
2. The Pursuit of Happyness:
Story: Life is a constant struggle especially for Chris Gardner a single father trying to get by. Evicted from their apartment, he and his young son find themselves alone with no place to go. Even though Chris eventually lands a job as an intern at a prestigious brokerage firm, the position pays no money.With all the hardships he must endure going through the internships like sleeping in public bathrooms, Chris doesn't blink twice in his pursuit of providing the best possible life for his son.
Take Away: Having the right mindset will take you far in life. What Pursuit of Happyness taught us is that being focused, persevering, and a positive attitude are the keys to success.
3. Moneyball:
Story: Billy Beane, general manager of the Oakland A's, one day has an epiphany: Baseball's conventional wisdom is all wrong. Faced with a tight budget, Beane must reinvent his team by outsmarting the richer ball clubs. Joining forces with Ivy League graduate Peter Brand, Beane prepares to challenge old-school traditions. He recruits bargain-bin players whom the scouts have labeled as flawed, but have game-winning potential. Based on the book by Michael Lewis.
Take Away: Challenging traditions is an amazing concept that most people need to adapt. Just because things are traditionally done one way doesn't mean it's the best way. Learning to improve on an already flawed system, can help you stand out and more importantly differentiate you from everyone else. I think sales reps can learn a lot from this ideology because you shouldn't be doing the same thing as everyone in your office, you should be thinking outside the box as to how you approach a prospect.
4. Death Of A Salesman:
Story: An aging traveling salesman in the midst of a major crisis. Burdened by financial woes and distanced from his wife, Linda, and two grown sons, Biff and Happy, the increasingly unstable Willy dwells on various memories of his family and his career as he looks back to find out what went wrong with his life.
Take Away: Life is all about adapting. The Death Of A Salesman is basically about a man's inability to change will ultimately lead to his demise. Sales reps need to constantly keep adapting and improving on their selling strategies.
5. 40 Year Old Virgin:
Story: "It's a story of how a middle-aged, electronics stock boy worked his way up to become the top salesman in the store and made a small fortune starting his own memorabilia business." Jon Mazza.
Take Away: Believe in yourself. Don't let others control your behavior and push you to be someone you're not and don't push yourself to be someone you think you are. Whoever you are is amazing and being yourself is very important especially in a business where you are dealing with others. All people want to see is who you really are and honesty. I know I stated this earlier, but I cannot stress how important this is!
Wrap it up: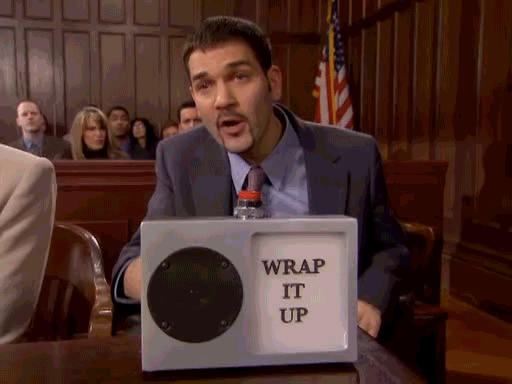 I believe if you watched these 5 movies carefully you will learn a great deal about what it means to be a sales rep and what you would need to do to become successful.
There are no shortcuts in the game, a lot of people think sales is a competitive who can make the most sales type of game when in reality it's a thinking game a game about strategy. The idea isn't how many sales can i make in a day, it's how can I utilize my product and genuinely use it to help others.
A few notable shoutouts go to, "Thank You For Smoking" this is such an underrated movie highly recommend watching this movie teaches us that you need to believe in what you sell. "Crash" The reality is, we all have unconscious bias within us. That reality isn't lost amongst sales professionals.
Our goal as sales people is to understand the needs of our customers. Making assumptions, stereotyping, not being authentic in your understanding of the other person or business is distasteful and doesn't get the deal done.
Also other notable highlights go to movies like "Wolf Of Wall Street", "Boiler Room", "Glengarry Glen Ross", "The Goods", etc. These movies can teach us a lot about WHAT NOT TO DO IN SALES.